Therapy Dog Training- or Assistance Dog Training Programs
Introducing
The popularity of dogs to assist humans in various ways has skyrocketed in the past few years. (If you want to know more about the difference between a Therapy Dog, Assistance dog and Companion dog, check out our FAQ.) If you're going to take back control, I can help you train your Therapy Dog OR Assistance Dog.
How it works
Dogs have always been known to be the best friend you never had; that was always there to see your ups and downs that you never presented to the world. They have filled our hearts, taken over our beds, smeared our make-up with kisses, ate up all the exercise we can give them to get out of the house and brought endless joy to our world!
What is more impressive is that their endless capacity to become what we need them to be. Our Companion Dogs can be so much more, or as I like to call them – Home Helper Hounds or HHH for short, that can offer emotional support and even be task trained to only assist you at home.
Or even a Therapy dog to help a child in your trauma practice open up. Or put a smile on the lonely elderly, in age care' facility's, face. Keep a child company while learning how to read in your classroom. Help settle a patient that might not like coming to a dentist. And so much more, why shouldn't you add a Therapy dog to your Team!
But it doesn't stop there.
Your average person knows that dogs can be trained to offer a vast amount of assistance, whether just in your home (I call them HHH's) or even in the real world with Public Access Certification. We will always start with a Probationary Program Course (5-7 lessons) to see if you and your dog/puppy have what it takes BEFORE commencing a good Dog Team Training Program (that is longer).
Included in further Dog Training Team Programs:
GST
Harness and Identifying patch for your therapy-dog.
Handler ID badge.
Unlimited phone/email support.
Weekly Step by step Homework.
Weekly Record keeping Documentation of training done.
1 Hour Weekly Home/Work-environment Training Sessions.
1 x 2 Hour Block Group Training
How can I help via NDIS?
Firstly, I have created a company that trades as Ubuntu Support (ABN 83 639 703 325) but falls under Perth Canine Craft Pty Ltd. (https://www.facebook.com/PerthCanineCraft/)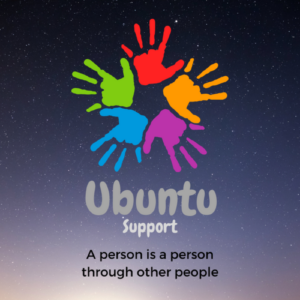 My job is to look at the limitations resulting from your disability, how it stops you from having your dog and look at practical solutions and skill-building to ensure you are safe in your own home and community.
Essentially, I am a Dog Owner Coach/Handler.  The NDIS can help you fund this via:
Core – Assistance to Access Community, Social and Recreational Activities (page 62 of the price guide) – this way, Ubuntu Support can help to assist with or supervise a participant to engage in the community, social, recreational r economic activities relating to their dog. For example, it will improve the participant's communication and interactions with people out in the community or at their home regarding their dog.

Core – Group and Centre Based Activities (page 66 of the price guide) – this way, Ubuntu Support can assist participants in accessing the community, social and recreational activities provided in a group setting, either in the community or in a center relating to their dog.

Capital – Assistive Technology (page 82 of the price guide) – this way, Ubuntu Support can recommend the aids or equipment that assists participants to live independently or assist a carer in supporting the participant relating to their dog. 

Capacity Building – Development of Daily Living and Life Skills (page 90 of the price guide) – this way, Ubuntu Support provides individual life skills to learn how to be safe with their dog out in the community or their own how and comply with the Dog Act regardless of limitations of their disability. 

Capacity Building – Community Participation Activities (page 91 of the price guide) – this way, Ubuntu Support can provide a quote of 5 Lessons to claim reimbursement for the costs of tuition fees that builds a participant's skills and independence relating to their dog, to trail and see whether it would be genuinely beneficial to the participant's goals. For example, it would boost a participant's confidence and builds skills to be safe out in the community, regardless of their disability, which, in turn, will increase their social interaction and independence of support.